https://texashighways.com/culture/art-music/ray-benson-reflects-50-years-seminal-western-swing-band-asleep-at-the-wheel/
A story I wrote for Texas Highways magazine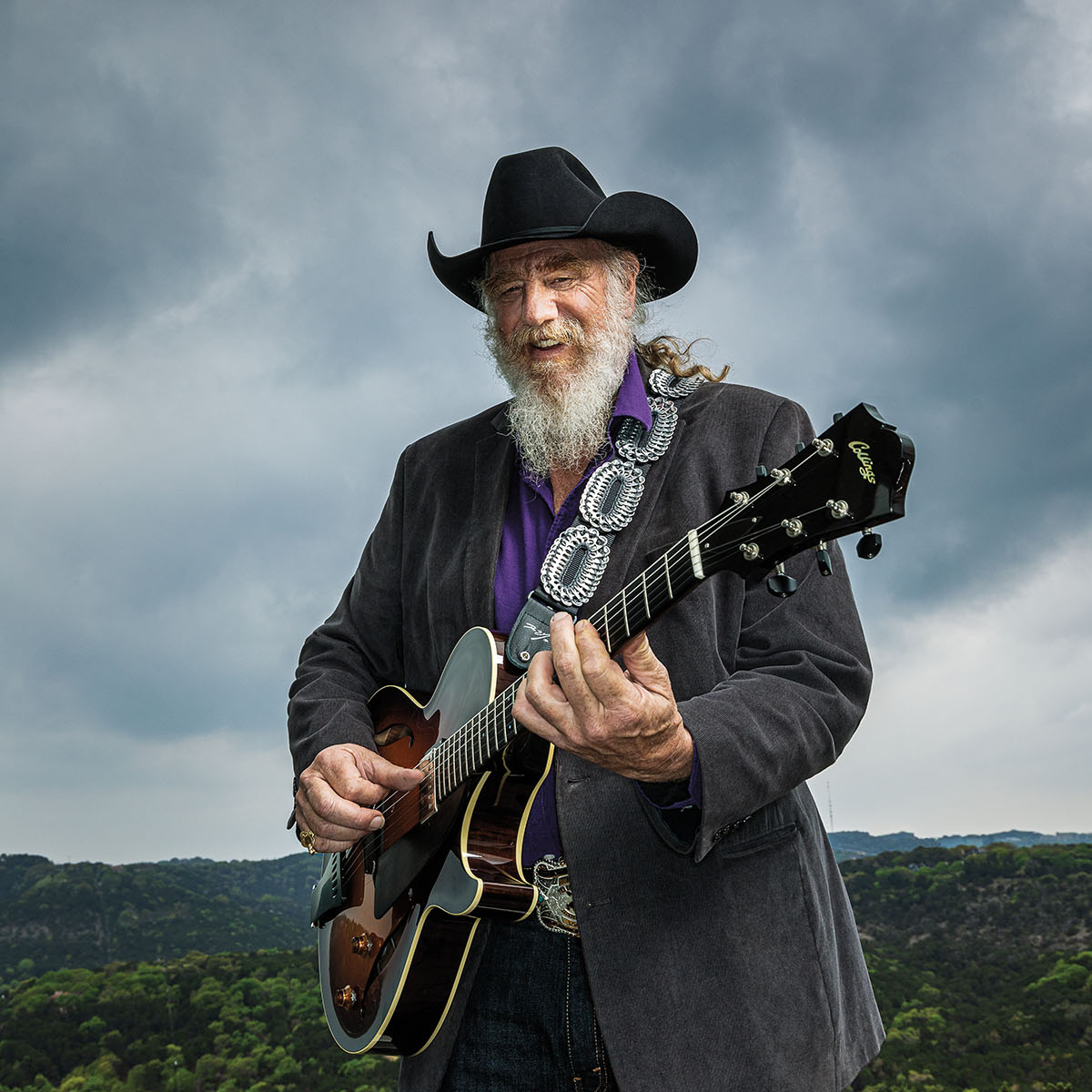 Rolling with the wheel
Western swing disciples
Asleep at the Wheel mark 50 years

and countless miles of Texas

By Joe Nick Patoski
One afternoon this March, the visage of Ray Benson, founder and leader of the band Asleep at the Wheel, flickered before my eyes. Well, on my computer screen, actually, courtesy of FaceTime. It had been a rough two weeks. Plans for a 50th anniversary Asleep at the Wheel reunion show and recording session in the band's hometown of Austin had been done in by the coronavirus. Without his trademark cowboy hat, Benson looked downright deflated.
He said as much. It wasn't the thwarted album or the cancellation of his annual birthday party show in March. It was the stage being ripped from his soul. "I haven't gone this long without playing in front of an audience since I was 18," Benson moaned.
As it turned out, Benson had plenty reason to be bummed. A few days after our conversation, he was in the news, having tested positive for COVID-19. Thankfully, the 69-year-old recuperated, and a few weeks later, we talked again.
"Well, I've got time!" a revitalized Benson boomed through the computer screen. He'd just wrapped up an online board meeting of the nonprofit Texas Cultural Trust, but it wasn't like he had a gig to rush off to.
In a weird way, it was telling that Benson was among the first high-profile Texans diagnosed with COVID-19. His familiar baritone sounds like Texas—just like the Western swing band he's led for 50 years sounds like Texas.
If there's a dance hall in the Lone Star State with a stage and a dance floor that'll hold enough folks, Asleep at the Wheel has played it. With fiddles and steel, the Wheel has articulated an ensemble sound that links Western swing—the made-in-Texas original sound popularized by Bob Wills and His Texas Playboys in the 1930s and '40s—with modern Western sounds.
"Asleep at the Wheel have kept Western swing vital and relevant to country music and gave it a worldwide audience," said Rich Kienzle, a country music historian.
Asleep at the Wheel's been playing so well for so long, it's actually eclipsed Wills' band in longevity. Along the way, Benson and his crew have graced thousands of stages, released more than 25 albums, won 10 Grammy Awards, and counted nearly 100 musicians among its membership.
"I wanted more Broken Spokes, more 'Cotton Eye Joes,' more Western swing music," Benson said, looking back across a half-century of nurturing Western swing's flame. "Guess what? It happened. There are a number of Western swing bands around the country now."
Pretty good for an idea hatched by two boys from the suburbs of Philadelphia.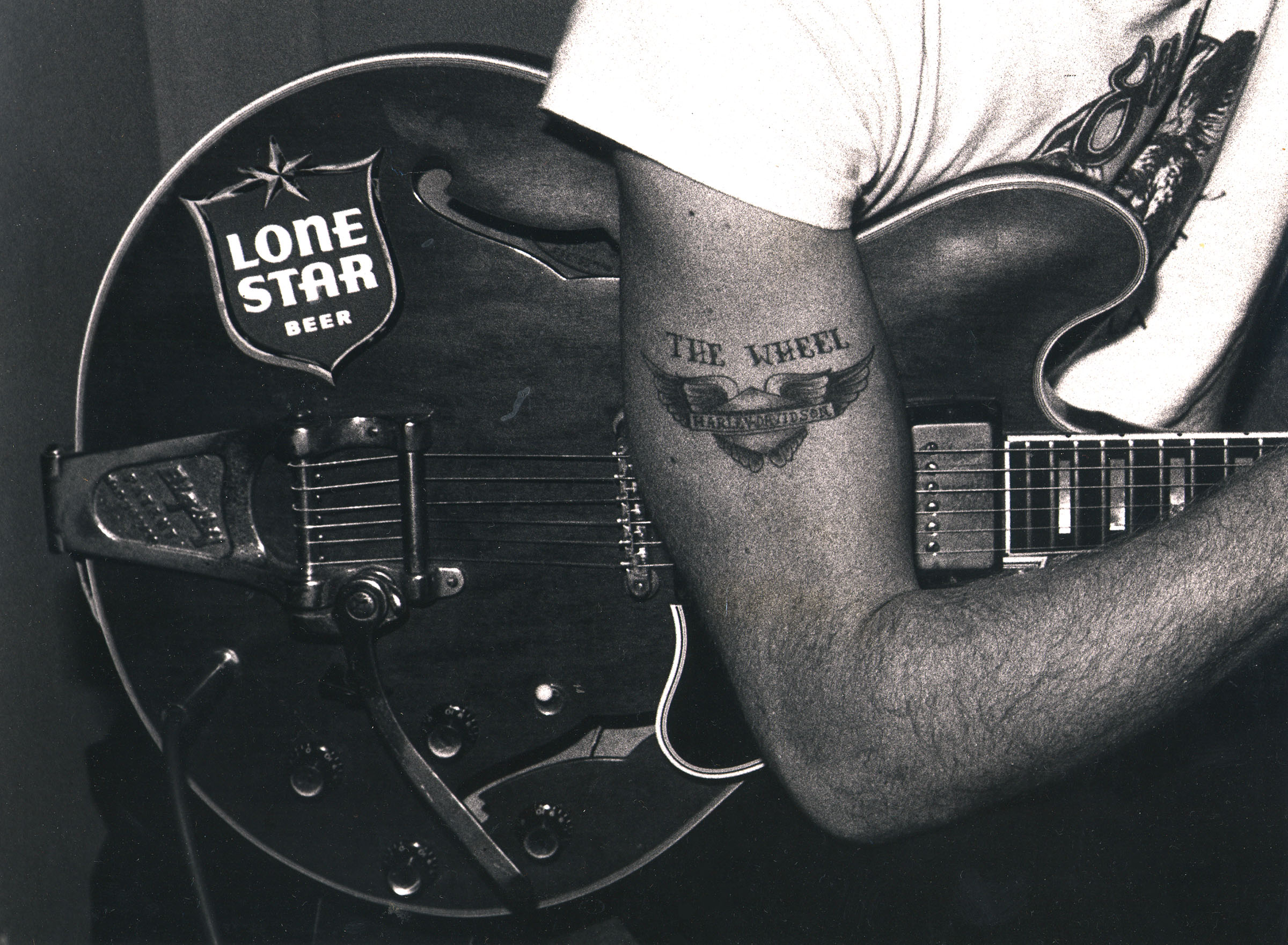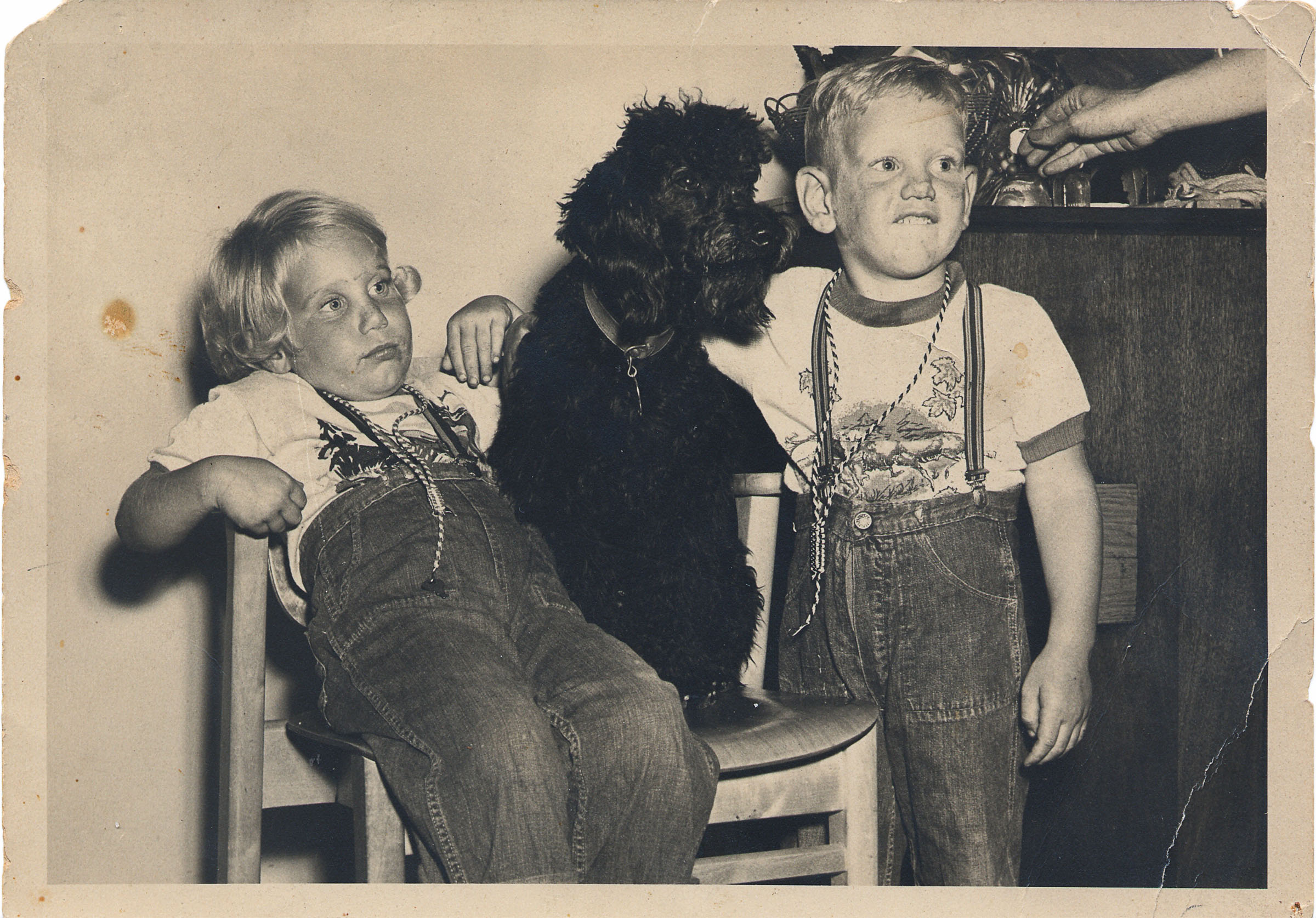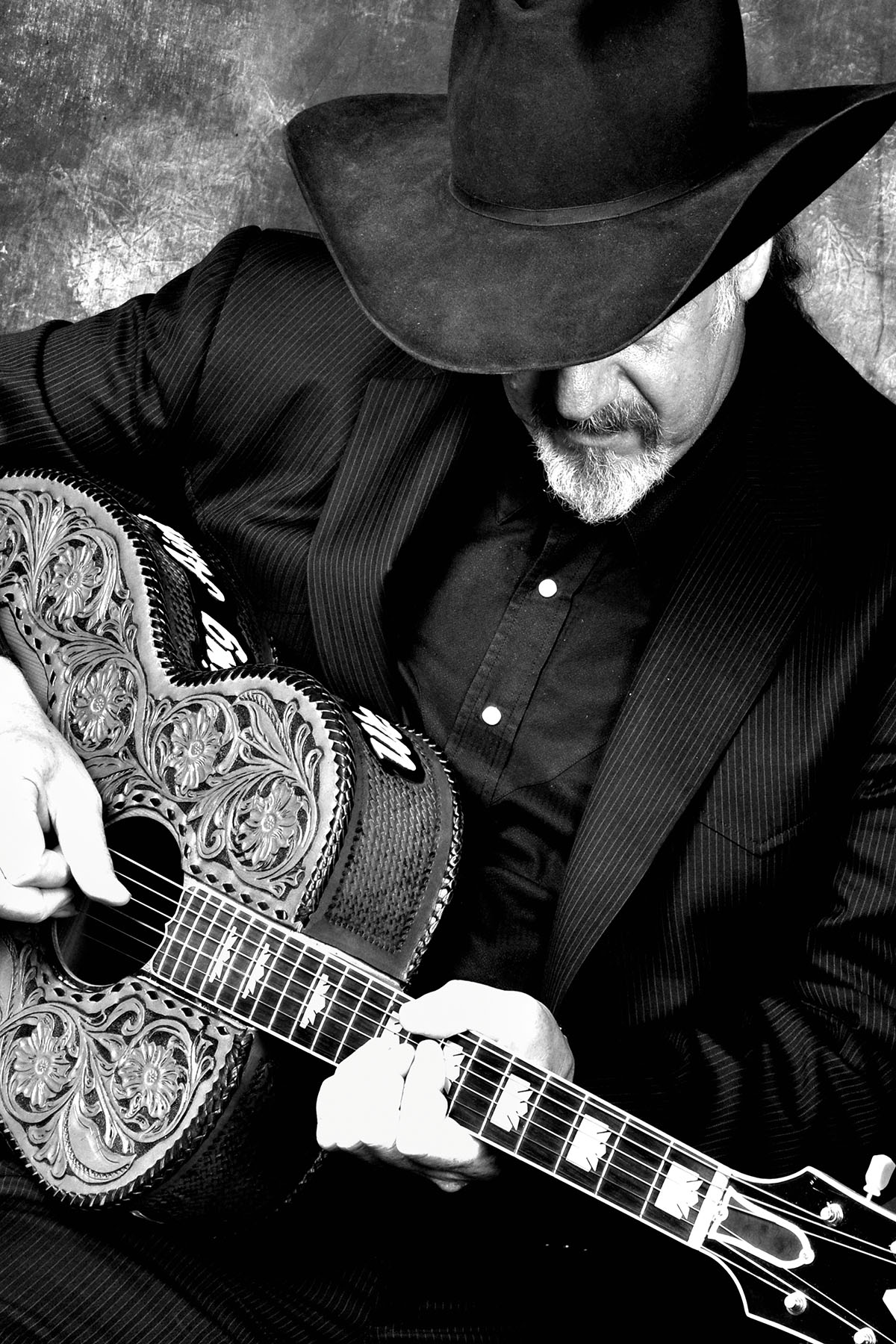 If there's a dance hall in the Lone Star State with a stage and a dance floor that'll hold enough folks, Asleep at the Wheel has played it.
The story begins in the 1950s, when Ray Benson Seifert and Reuben Gosfield (who later adopted the showbiz names Ray Benson and Lucky Oceans) started running together at age 3, going to the same schools and summer camp, buying records, seeing shows, and playing in bands. A Gene Autry show in Philadelphia was a transformative moment for both of them. Oceans' eyes popped when he saw Autry ride his horse onto the theater stage. After getting deep into Hank Williams, in 1969, Benson made a proposal: "We're going to be the first hippies to have a real country-western band."
Leroy Preston met Benson and Oceans in Boston in 1969. He was a Vermont farm kid with a guitar, raised on country music and rock 'n' roll. The three decided to start a band, and in the spring of 1970, they took a break from college and moved to a friend's farm near Paw Paw, West Virginia. Joining them was Danny Levin, a pianist and fiddler from Boston. For months it was "funky cabin living, bonding, and building the musical base for the band," Preston said.
"We were broke," Benson recalled. "Lucky's folks, in their wisdom, gave us a 100-pound sack of flour, a 100-pound sack of oats, and a tub of peanut butter, and said, 'Don't starve.' Friends of ours brought us deer meat. We were very serious that the band was our job."
One night at a nearby club, Ernest Tubb and His Texas Troubadours left an impression. "They were blowing jazz in the warm-up set, just smoking," Preston said. "And then Ernest came out, and straight as tick-tock, they were on classic country. It was the aha moment for us: You can do both."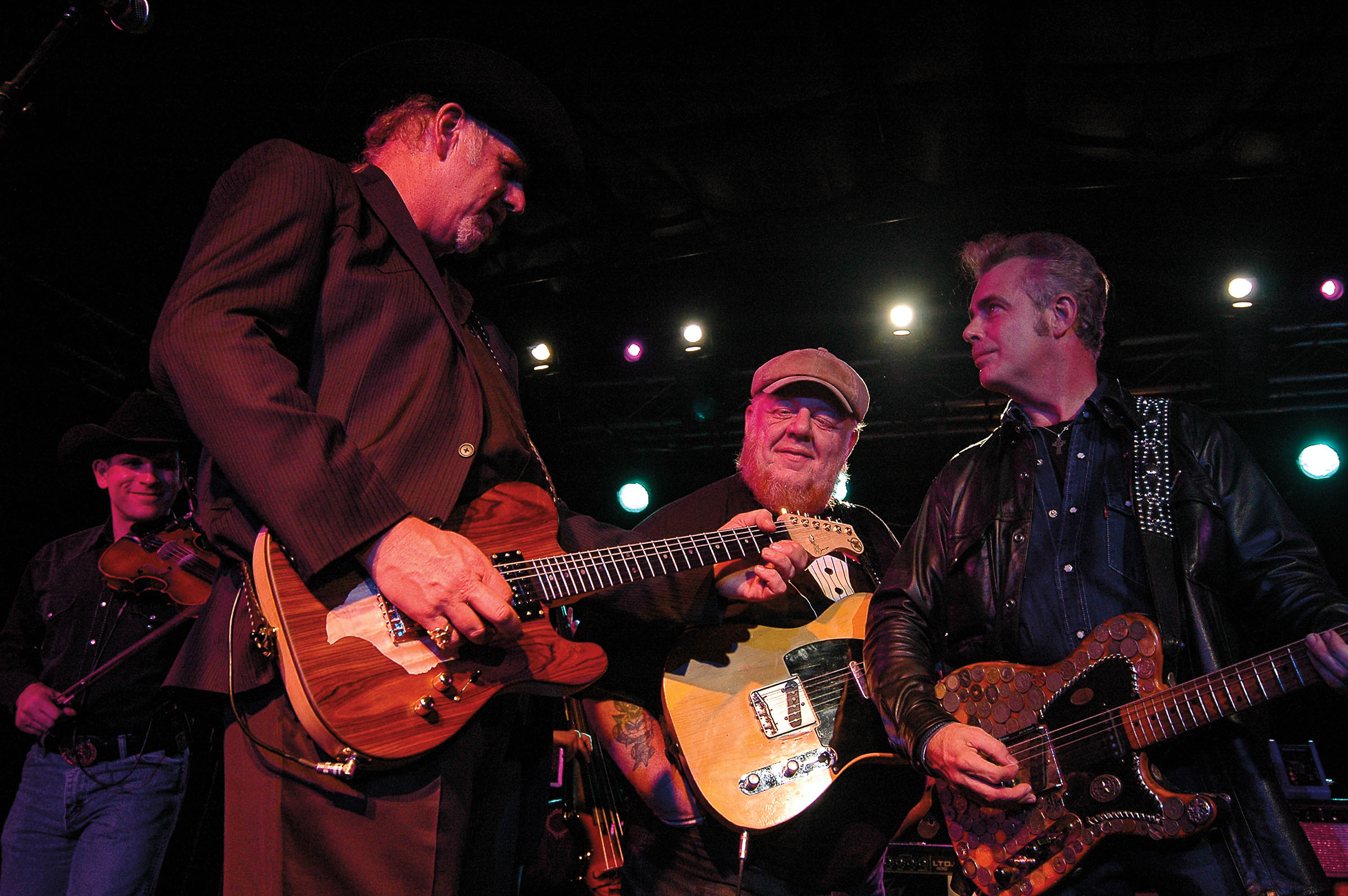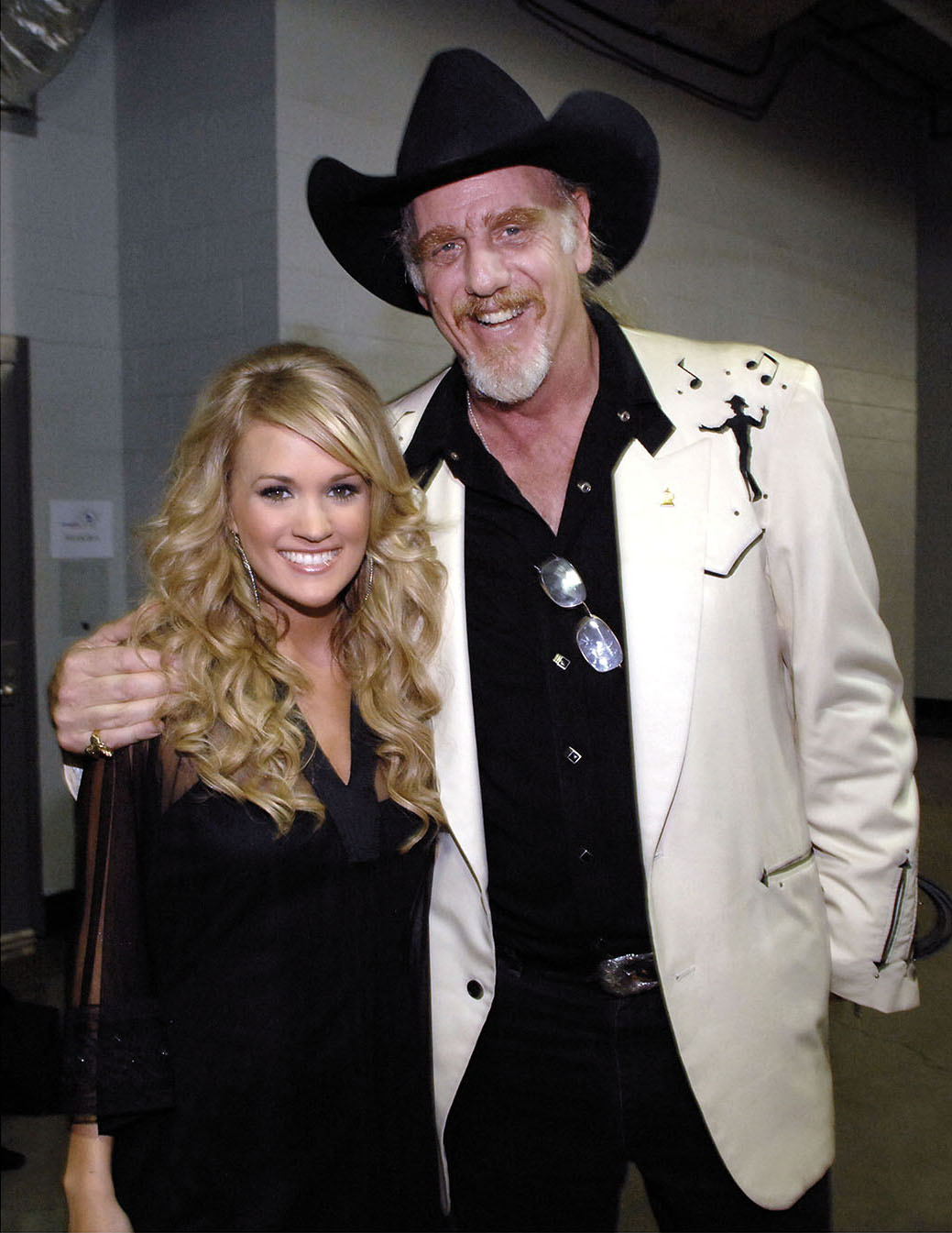 On Aug. 25, 1970, Asleep at the Wheel played their first gig, opening for Hot Tuna and Alice Cooper in Washington, D.C. The Wheel played country standards "Cocaine Blues" and "Truck Drivin' Man"—as straight as a band could be with a long-haired, barefoot guitarist standing 6-foot-7. One young singer, Chris O'Connell, was so enthralled seeing the Wheel open for the country-rock outfit Poco at American University, she followed the band back to Paw Paw and became its female vocalist.
"All of a sudden we had a big band that was really good," Benson said.
The band took off for East Oakland, California, in 1971 and immediately gained a following, sharing a manager and club dates with Commander Cody and His Lost Planet Airmen and bills with the Doobie Brothers, Tower of Power, and Dan Hicks and His Hot Licks. Soon, a young jazz-trained pianist from Berkeley hired on after a one-song audition. He then changed his name from Jim Haber to Floyd Domino.
With an opportunity to back up mainstream country acts, the hippie country outfit got serious, cutting their hair and donning Western suits to play with the likes of Stoney Edwards, a Black honky-tonk singer on Capitol Records. Around that time, the band went to Nashville to record its first album. "We wanted to be a country band," Preston said. "We didn't want to be lumped with New Riders of the Purple Sage or the Flying Burrito Brothers."
Their first album, Comin' Right at Ya, was produced by Tommy Allsup, the Texan who had played in Bob Wills' Texas Playboys and as one of Buddy Holly's Crickets. Allsup brought in fiddler Johnny Gimble, another Playboys alumnus. The Wheel's version of "Take Me Back to Tulsa" became the star of their reinvention of Western swing and got the band touring in Texas.
"The audience in Texas knew our music as roots rather than fad," Preston said.
Up until then, Wills' music had been only a small part of the band's repertoire. But the Wheel added twin fiddlers in California, and in 1973, Benson and the band saw Wills at a Dallas studio during the recording of the Texas Playboys' album For the Last Time. A formal introduction planned for the next day didn't happen; Wills had a stroke that night and never recovered.
The Wheel played venues like the Farmer's Daughter in San Antonio; the Western Place in Dallas, where Willie Nelson showed up to introduce himself and jam with the band on stage; and the Armadillo World Headquarters in Austin, where they opened for Commander Cody and his Lost Planet Airmen. "It was like, 'Holy moly, this is heaven!'" Benson said of the crowd's untethered enthusiasm.
The band moved to Austin in February 1973 at the urging of Nelson and Doug Sahm. It was an exciting time, when longhairs in cowboy hats were suddenly a thing. Most of the musicians on the Austin club scene—legends like Steve Fromholz, Jerry Jeff Walker, and Willis Alan Ramsey—played rock, folk, or what was known around town as "progressive country." The Wheel fit right in. "We were regressive country," Benson laughed.
Nelson liked the band so much he had the Wheel open shows all over Texas. They were an ensemble of smart players with chops. O'Connell was a featured vocalist, along with Benson and Preston. Domino was the featured boogie-woogie instrumentalist. Upright bassist Tony Garnier and Domino would hold up fingers to represent which classic rhythm section they wanted to emulate during a particular instrumental break. Benson developed a crisp swing-guitar style on his big-bodied Epiphone, which melded seamlessly with fiddles and Oceans' steel guitar.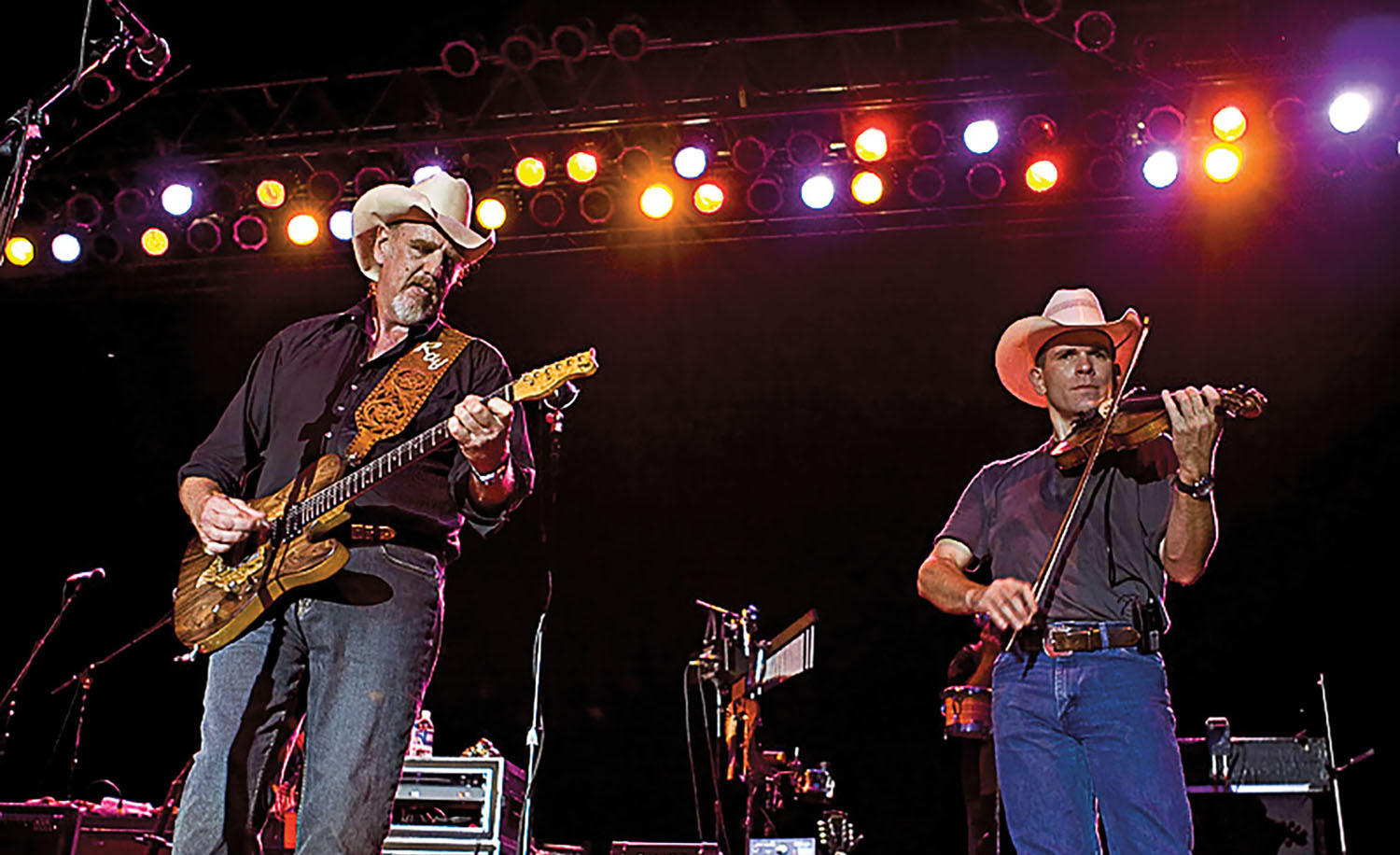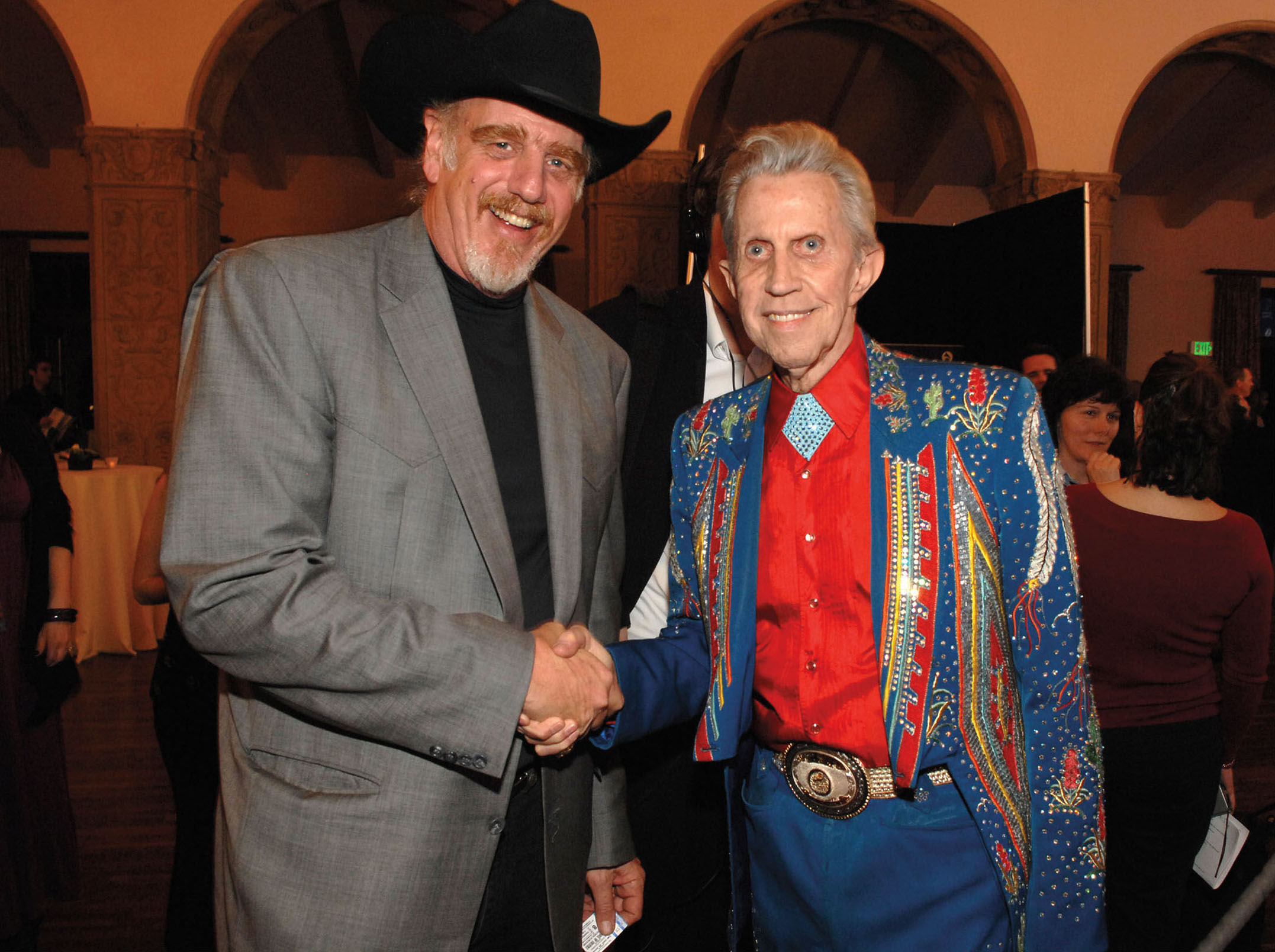 Benson was the focus. He did most of the talking and worked on taking care of business and building relationships offstage.
In 1975, "The Letter That Johnny Walker Read," a Benson-O'Connell duet in the tradition of Porter Wagoner and Dolly Parton, reached No. 10 on the country singles chart and kept the Wheel on the road, playing 200 shows a year.
But by the early 1980s, as far as Nashville was concerned, Asleep at the Wheel was a band whose moment had passed. The band had won a Grammy, had a hit record with Texas Gold, and recorded five albums, but now members were having kids and buying houses. "At that point, I would have done anything else, but nobody offered me a job, and the band still had fans," Benson said. "They'd say, 'Don't quit. There's nobody else doing this.'"
Benson's persistence paid off with another string of country hits in the late '80s—"House of Blue Lights," "Boogie Back to Texas," and "Way Down Texas Way." The 1990s were full-on Bob, as Asleep at the Wheel recorded two Wills tribute albums. In 2009, Benson's career-long friendship with Nelson was cemented with the album Willie and the Wheel. That same year the band was hired to tour behind Ray Price, Merle Haggard, and Nelson on their Last of the Breed tour.
10 essential Asleep At The Wheel songs
Over the course of its run, Asleep at the Wheel has earned the reputation as a road musician's finishing school. If you can play with the Wheel, you can play with the best live bands out there. The band's alumni list is getting close to 100 names long and counts well-known musicians including Jason Roberts, the fiddler who now heads the modern Texas Playboys; and Cindy Cashdollar, a renowned steel guitar and dobro player.
Turnover is routine for any large ensemble, and Benson never hesitated to demand the best of new members. Practically all living veterans from early iterations of the band made the 40th anniversary reunion in 2010. And they've all committed to a 50th reunion show, whenever that's feasible.
"When we get back together, there's such a fondness for each other, such a love, that any resentment falls away," O'Connell said. "It's all about perseverance, and I have to give all the credit to Ray."
As far as the old band goes, founding member Oceans moved in 1980 to Australia, where he's a radio broadcaster and an international pedal-steel legend. Preston returned to Vermont after a stretch as a Nashville songwriter. O'Connell moved back to Northern California, where she still performs. Garnier has been Bob Dylan's bassist for more than 30 years. Domino remains a fixture in Austin beer joints, solo and leading his All-Star's Western swing band.
As for Asleep at the Wheel, the band plays about 130 shows a year across Texas, Canada, and Europe. With touring stymied by the pandemic, the band staged a virtual dance online in late July. Benson has mellowed to the point of leaving business details to his son, Sam Seifert, who oversees operations at Benson's headquarters. Seifert's job, he said, is for "Ray to be able to play music and play golf."
The old man has earned it. He sits on the boards of the St. David's Foundation and Health Alliance for Austin Musicians, and speaks to university business classes about life as a small business entrepreneur. He published a book in 2015—Comin' Right at Ya: How a Jewish Yankee Hippie Went Country, or, the Often Outrageous History of Asleep at the Wheel—and recently donated his archive to the Wittliff Collections at Texas State University.
"Ray Benson has a ridiculous work ethic, and he has something in him that people love to watch," said Dave Sanger, the Wheel's drummer since 1986. The secret sauce, he said, is "one part great musicianship, one part accessible yet challenging music, one part freedom to improvise and excel, and five parts Ray Benson. My mom always tells me how much joy we bring to people. Maybe that's it."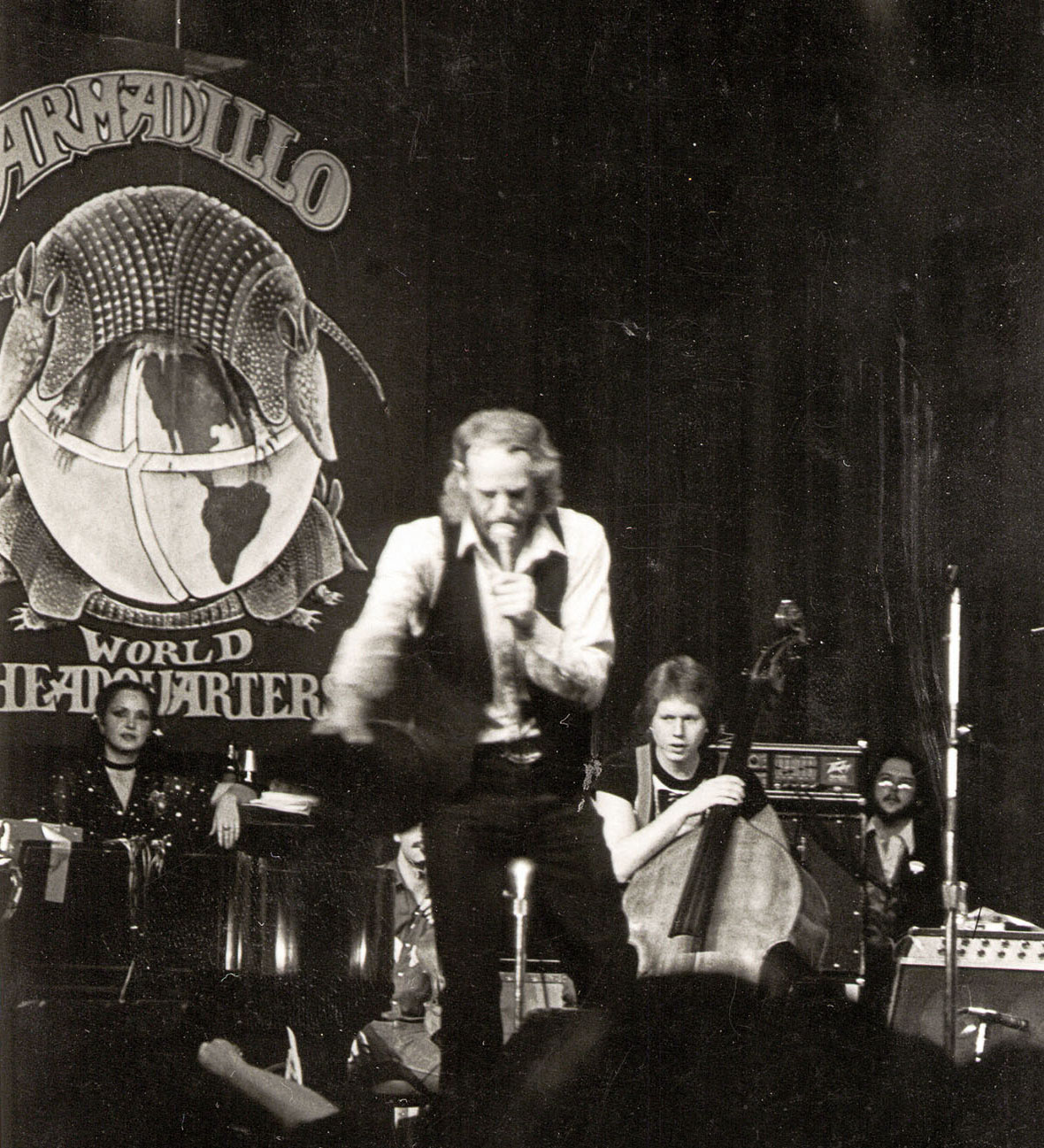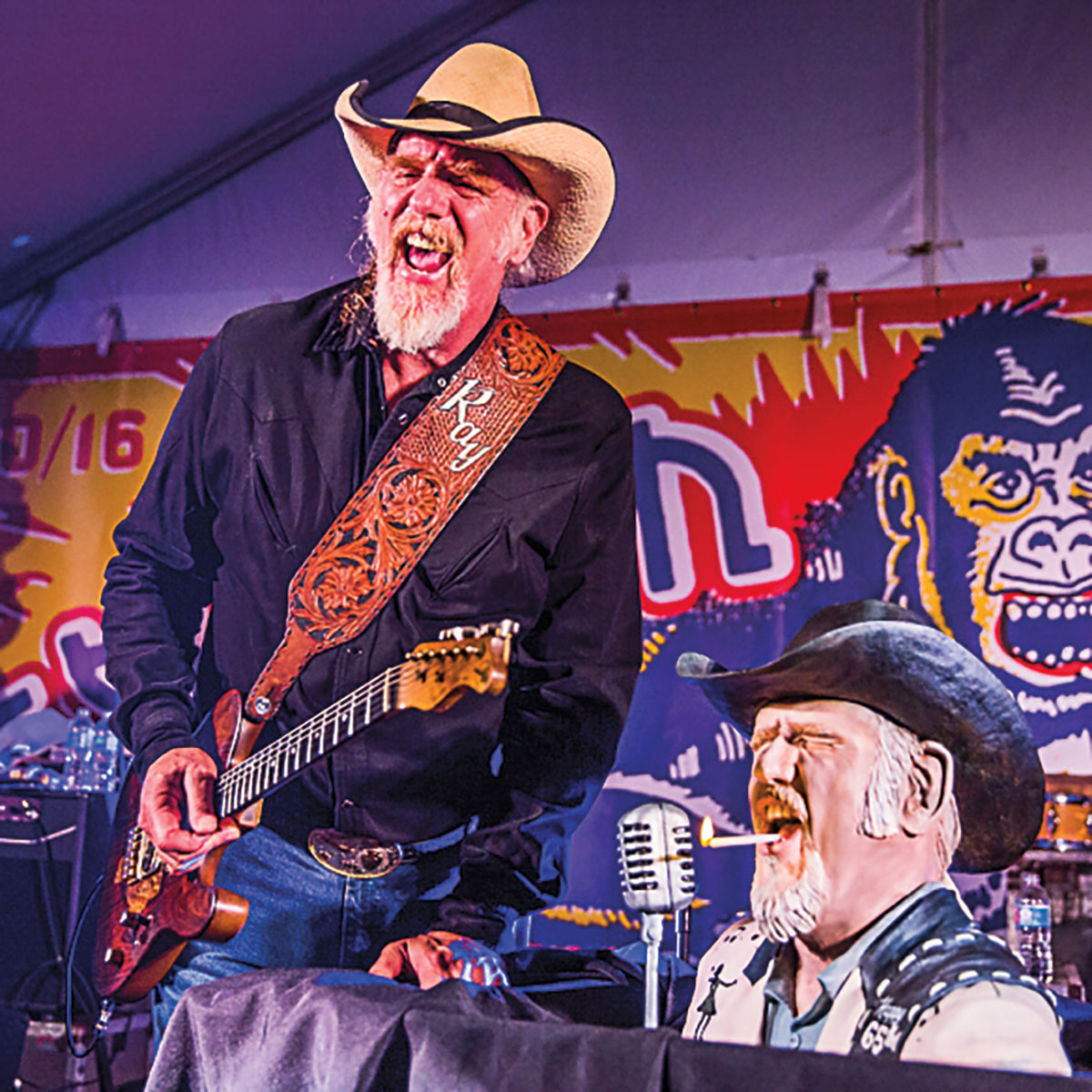 Back on FaceTime, Ray Benson and I were talking about longevity when he brought up something the late singer-songwriter Steve Fromholz told him back in the 1970s: "It's easier to get out of show business than it is to get back in."
Ray has always been all in.
"You're going to perform until nobody wants to come see you," he said.
The Wheel keeps rolling, with Nelson and Tubb as its GPS. "With them, it's the same thing: It's all about getting on stage and doing it."
"I have a theory," Benson added, his voice buffering along with his image on the computer screen. "When the technology came where you and I can do what we're doing now, and music legends are being recreated as holograms, people will pay a premium to see a band live on stage. There's this thing that happens between people. It's hard to explain, but when people are in the same room with other people, something happens. It's not like staring at an avatar."
When we can do that again, my money's on people taking the dance floor and Asleep at the Wheel taking the stage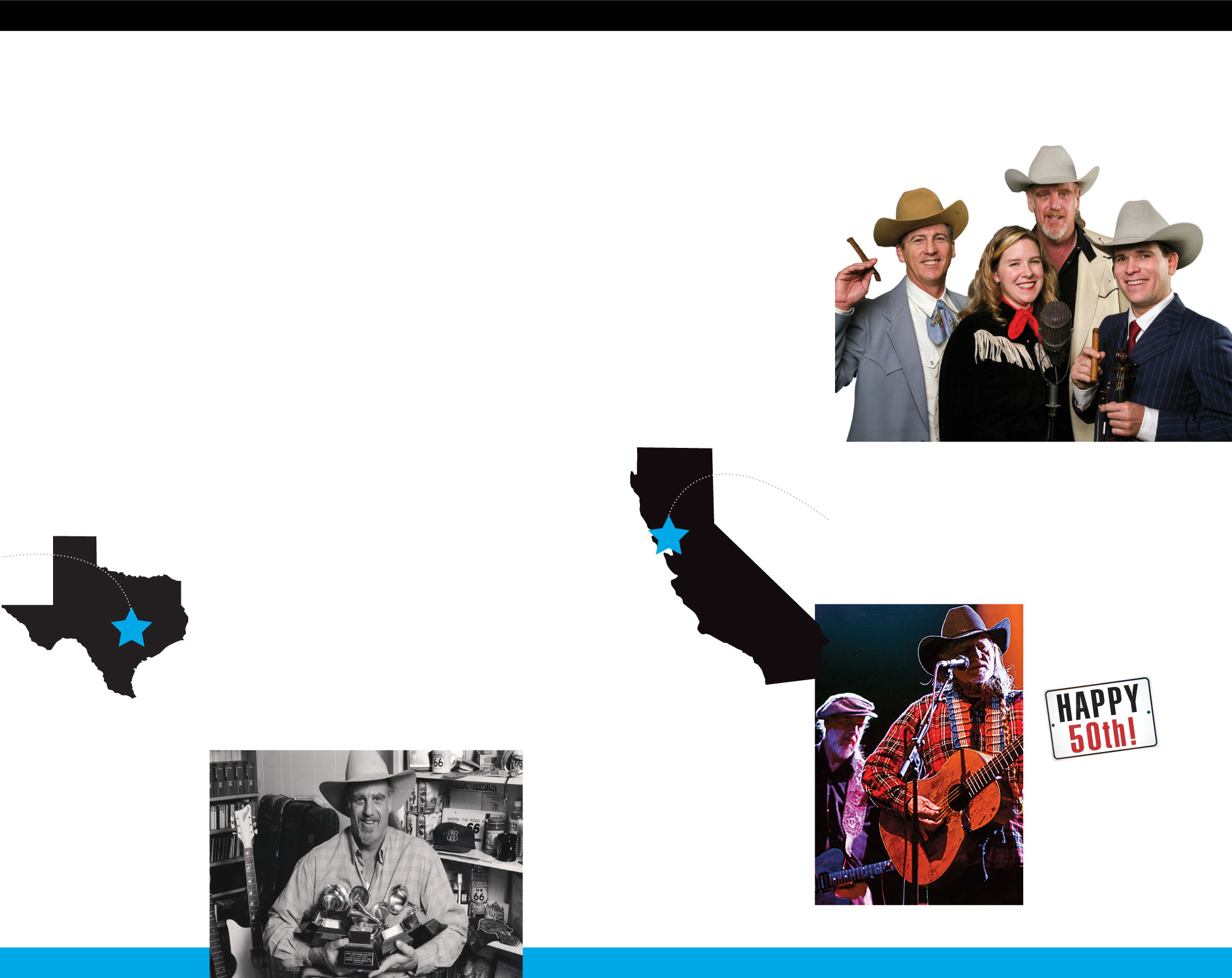 50 Years
of Sleeping
at the
Wheel
Aug. 25, Asleep at the Wheel plays its first gig as the unannounced opener on the Medicine Ball Caravan, the "Woodstock on wheels" headlined by Alice Cooper and Hot Tuna at L'Enfant Plaza in Washington, D.C. Wavy Gravy of the Hog Farm commune gets them the job.
Benson and Oceans, students at Antioch colleges in Ohio and Maryland, respectively, meet Leroy Preston in Boston at the house Leroy shares with Ray's sister. They all move to a cabin in the woods to start a band, joined by Danny Levin.
Reuben Gosfield and Ray Seifert (the future Lucky Oceans and Ray Benson) meet as children in a Philadelphia suburb.
Asleep at the Wheel records its first album, Comin' Right at Ya, in Nashville with Tommy Allsup producing and guest fiddler Johnny Gimble opening the door to the world of Bob Wills.
Asleep at the Wheel relocates to East
Oakland, California.
After being nominated for Grammy Awards the previous three years, Asleep at the Wheel wins its first award for "One O'Clock Jump" (Best Country Instrumental Performance).
The Wheel records its first music video for "Way Down Texas Way."
The band tours Texas
and moves to Austin.
Asleep at the Wheel marks its 50th anniversary. A reunion show and new album with the original band are delayed by the coronavirus until fall 2021.
The Wheel and Willie
Nelson release Willie
and the Wheel, which
is nominated for a
Grammy Award.
"The Letter That
Johnny Walker Read" hits No. 10 on Billboard's country chart.